Team
Ross Matthews
Practice Manager
Ross became practice manager of ProStock back in December 2017, and is mainly based at Glynhebog but is regularly seen around all branches.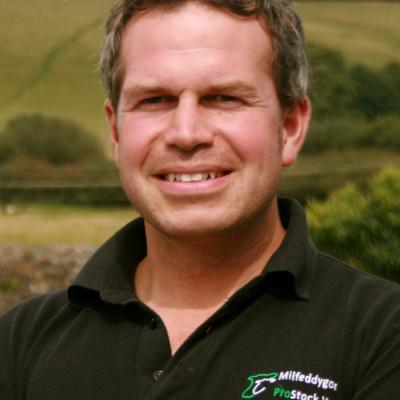 Rhys Beynon-Thomas
BVSc MRCVS
Rhys is a dairy farmer's son from Hendy. He graduated from Bristol in 2012 and worked in a farm practice in Gloucestershire. His family have a pedigree Holstein Herd and Berrichon flock at home. Rhys is a fluent Welsh speaker.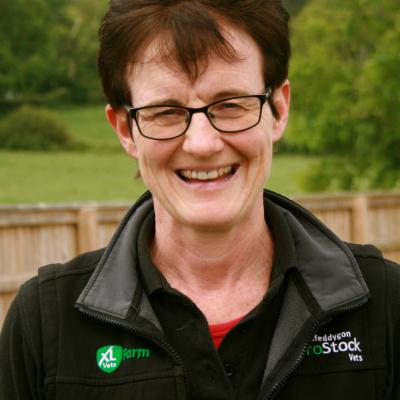 Cath Tudor
BVSc MRCVS
Mob: 07794 270675
Cath graduated from Liverpool Vet School in 1995. She has a keen interest in all aspects of herd health work. Cath was brought up on a beef & sheep farm in Mid Wales and is a fluent Welsh speaker.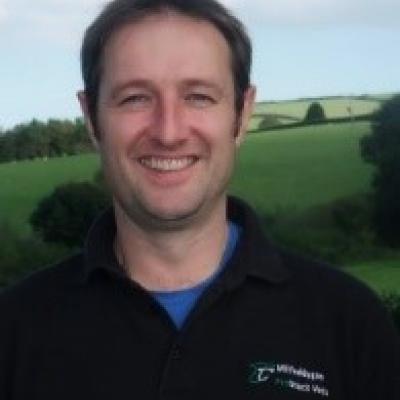 Sam Fenemore
BVetMed DBR MRCVS
Mob: 07794 269625
Sam was born and raised in Lancashire. He graduated from the Royal Veterinary College in 1998. He has worked in a variety of practices in the UK and New Zealand. Sam's main interest is fertility work in both sheep and cattle, including artifical insemination and Embryo transfer work.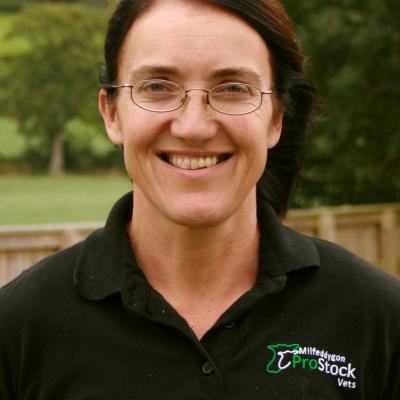 Anuschka Marsman
DVM CertCHP MRCVS
Mob: 07805 070087
Anuschka qualified in 1998 from Utrecht University in the Netherlands. She has worked in several farm animal practices in the Netherlands & the UK. Her professional interests are on improving profitability and welfare on farms.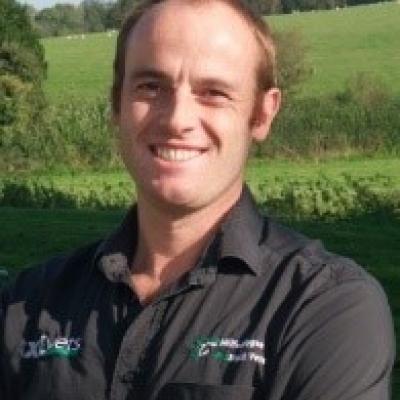 Stephen Davies
BVSc MRCVS
Mob: 07805 209881
Stephen is a farmers' son who qualified from Bristol Vet School in 2004. His main interests are in dairy herd fertility and nutrition. He is a fluent Welsh speaker.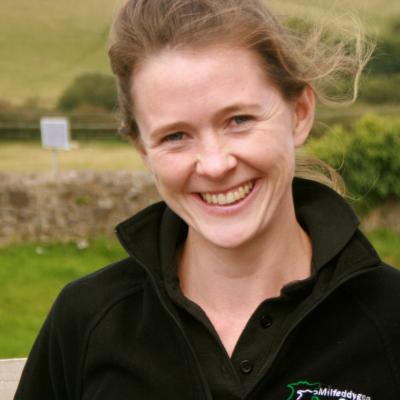 Sarah-Jane Beynon
BVSc Cert AVP MRCVS (cattle)
Sarah-Jane graduated from Bristol in 2012 & joined the practice in October 2014 from a farm practice in Gloucester. Her main areas of interest are nutrition, youngstock and fertility. You will find Sarah-Jane at the Carmarthen branch.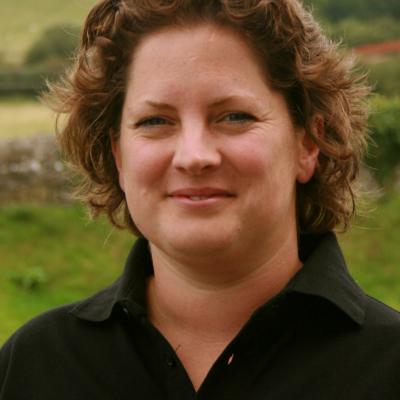 Hannah Jarman
BVSc MRCVS
Mob: 07939 232413
Hannah joined ProStock Vets on the 1st of September 2019 to open the new branch in Lampeter. Hannah is local to the area, a familiar face and brings with her a wealth of knowledge and experience. She was bought up on a beef and sheep farm in Abergavenny and graduated from Bristol University in 2006 and loves all aspects of being a sheep, beef and dairy vet.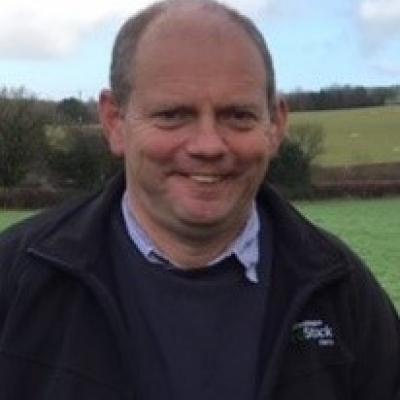 Merfyn Evans
MRCVS
Merfyn has spent much of his extensive career working in the Cardiganshire area. He enjoys all aspects of farm practice especially sheep work and is based mostly at our Llangadog branch,. Merfyn is fluent in Welsh and lives on the family farm in Newquay.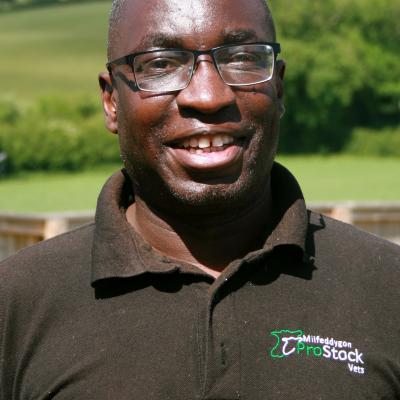 Chris Kaseke
BVSc MRCVS
Chris was raised and educated in Zimbabwe, gaining a veterinary degree at the University of Zimbabwe. He started his working career in conservation of wild animals. Job hunting brought him to sunny South Wales and he joined ProStock vets in October 2016. He enjoys all aspects of large animal practice with his main interests in fertility and lameness. You will find Chris in both Camarthen and Lampeter branch.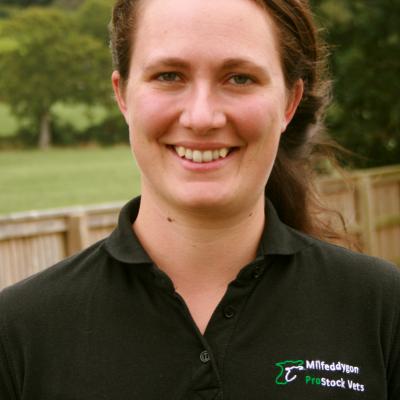 Francesca Pera
MRCVS
Francesca graduated from University of Turin in Italy in 2013. She worked as a meat inspector before joining ProStock in November 2014 as a TB tester and is currently being trained up to do clinical work.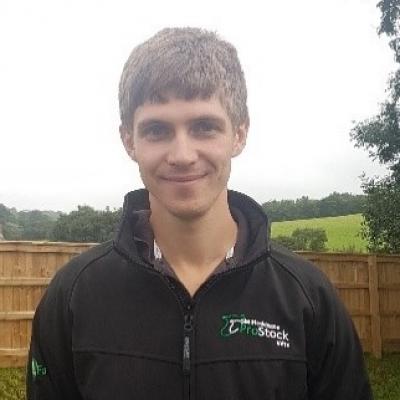 Lee Farrar
MRCVS
Lee graduated form London University in 2018. At home he has a flock of Sulmtalers (Austrian chickens!) which he used to show with National success. Lee is particularly interested in youngstock management and sheep flock health.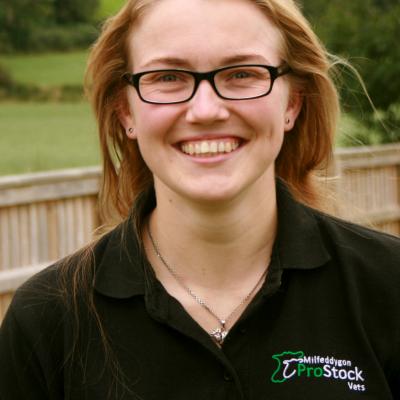 Greete Kereme
MRCVS
Greete graduated from Estonia in 2017. While studying, she worked as a Vet Tech on a farm milking 1200 cows, after graduating Greete worked on a 500-milking cow and 250 beef cattle farm as the onsite vet. Her daily jobs included all the daily treatments, AI, emergencies, herd health plans, routine fertility check and foot trimming. As a vet, Greete is especially interested in fertility and hopes to learn embryo transfer technology.
Elizabeth Milbank
BVSc
Lizzy graduated from the University of Liverpool in 2018, and Joined ProStock in 2021. Lizzy is interested in all aspects of farm practice, particularly flock health. You will find Lizzy at the Lampeter branch.
Richard Seed
BVSc MRCVS
Richard comes from a farming background of sheep and contracting dairy heifers in Lancashire. He graduated from Bristol in 2019 and has particular interst in flock health and fertility as well as beef work. You will find Richard at both Carmarthen and Llangadog branch.
Rosemary Charnley
BVSc MRCVS
Rose graduated from Liverpool in 2019, after spending some time in the US with a large dairy practice she joined the ProStock team. Rose is particularly interested in young stock health, ventilation and barn design, along with improving whole herd output. Rose is also completing a masters in bovine nutrition at Haper Adams University. You will find Rose at both the Carmarthen and Lampeter branch.
Hannah Childs
Hannah graduated in 2020 from Nottingham university and started working at Prostock later that year. She works mainly from our Llangadog branch and enjoys all aspects of large animal work but particularly sheep work.
Pamela Harding
MVB MRCVS
Pamela was born and raised on a suckler and sheep farm in North Tipperary in Ireland and graduated from University College Dublin in 2021. Pamela is interested in all aspects of farm animal practice, you will find Pamela mainly at the Carmarthen branch.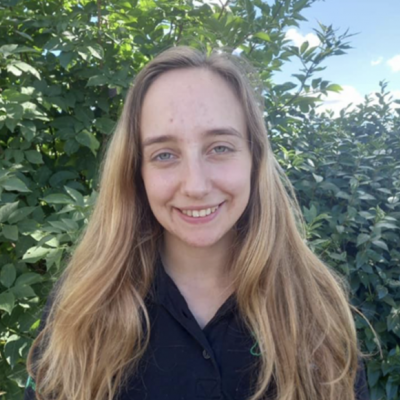 Elly Cockman
Elly grew up in Suffolk, first developing her interest in farm practice while working on a commercial pig unit. She graduated from Cambridge University in 2021 and is interested in calf health and sheep. You will find Elly mainly at the Carmarthen branch.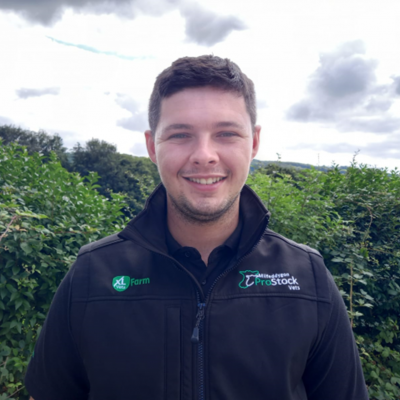 Aled Bradbourn
Aled graduated from the University of Nottingham in 2021 and joined ProStock the same year. Aled is originally from Llanelli as is a fluent welsh speaker. His main clinical interest is herd health, and you will find Aled mainly from the Carmarthen branch.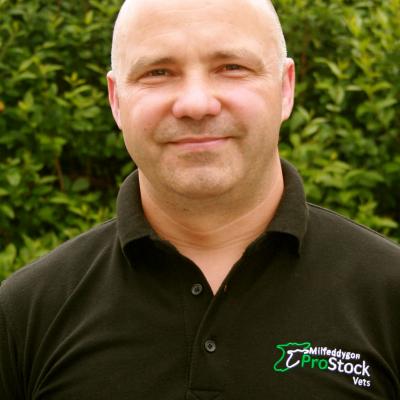 Marius Ilinca
MRCVS
Marius qualified from Vet School in Iasi in Romania. He has been in the UK since 2004. Marius does much of our TB work as well as foot trimming, dehorning & castrating.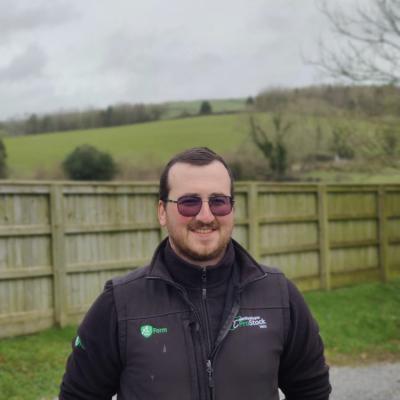 Elvis-Daniel Chiforec
Elvis Graduated from Iași university, Romania, in 2017, where he then joined ProStock Vets in 2020. Elvis mainly does TB testing, along with some minor surgery (dehorning, castrating). Elvis has started mobility scoring and is interested in foot trimming.You will find Elvis mainly at the Carmarthen Branch.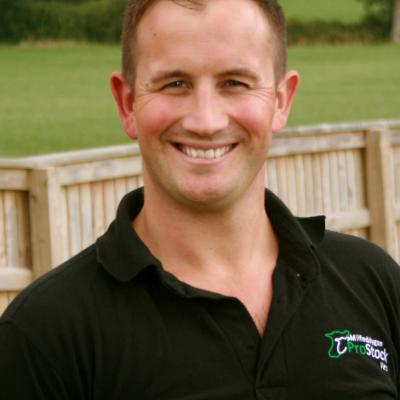 Steven John
Vet Tech
Steven joned ProStock in Sepetmebr 2019 and is one of our Vet-Tech guys.
Jack Davies
Vet-Tech
Jack is another one of our Vet - Tech's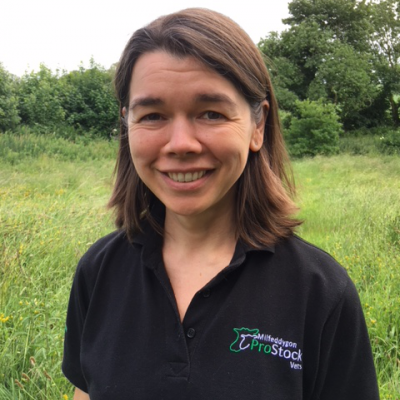 Heidi Chappell
RVN REVN RSQP
Heidi is a Registered Veterinary nurse and joined the Prostock team in 2018. She can be found in Glynhebog managing our work load of business projects, H & S and TB work.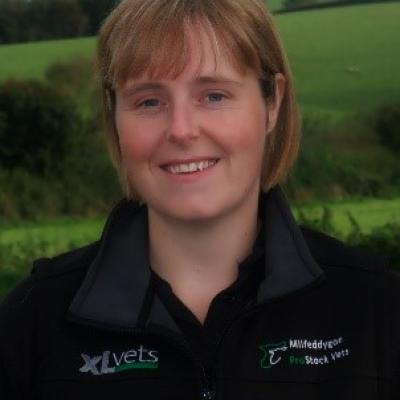 Marie Davies
TB Manager
Marie joined Prostock shortly after launching, and is in charge of the TB work in the practice and she can be found 5 days a week in Glynhebog.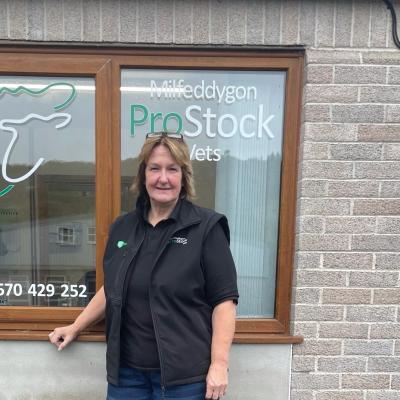 Jackie Jones
Jackie joined ProStock in Sepetember 2019 as part of the support team to open our Lampeter branch.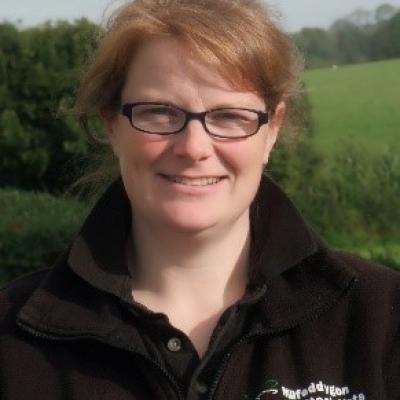 Helen Carpenter
Helen joined Prostock Vets in September 2012, since joining she has been working as a Receptionist and today deals with customer phone calls and manages the diary for the vets.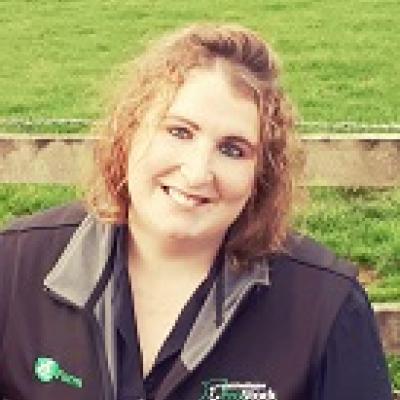 Llinos Jones
LSQP
Llinos joined Prostock in 2015. She is the Head receptionist at the Glynhebog branch and enjoys interacting with our clients.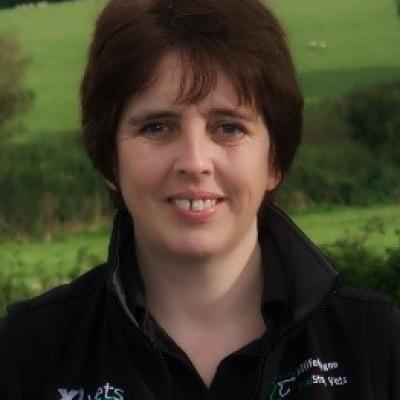 Ann Thomas
Ann joined the Prostock Team in September 2015 and is based at the Glynhebog branch where she is in charge of the Vet-Tech diary and answering farmer phone calls.
Lizzy Wheeler
LSQP
Lizzie is responsible for the lab submissions and results and can be found at the Llangadog or GlynHebog branch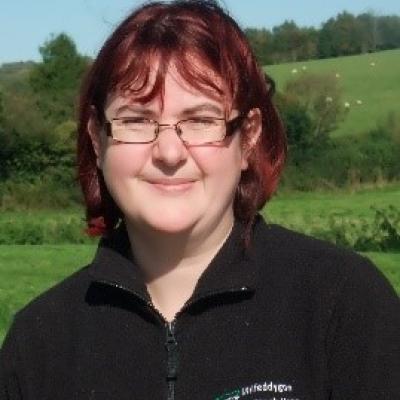 Charlotte Thomas
Charlotte joined Prostock vets in 2016. You will find Charlotte at the Llangadog branch where she is in charge of the Routine work.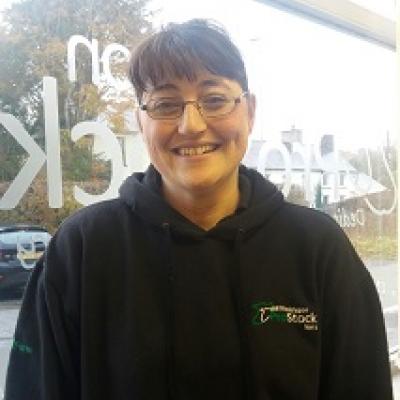 Angharad Bennett
LSQP
Angharad joined Prostock in October 2016. You will find Angharad at the Llangadog branch.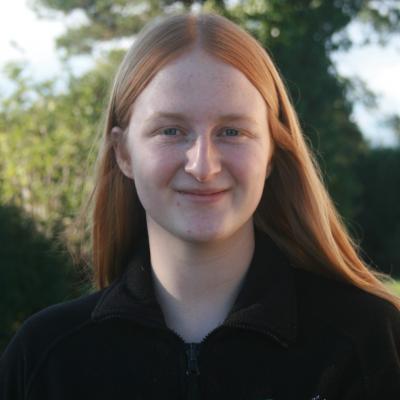 Angharad Edwards
Angharad joined the Practice in 2018. You will find Angharad at the Glynhebog and Llangadog branch.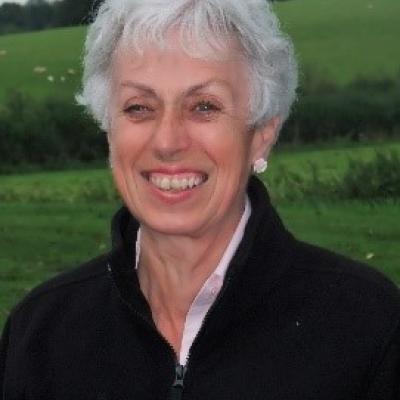 Gill Chalk
Gill can be found running the Teifi branch.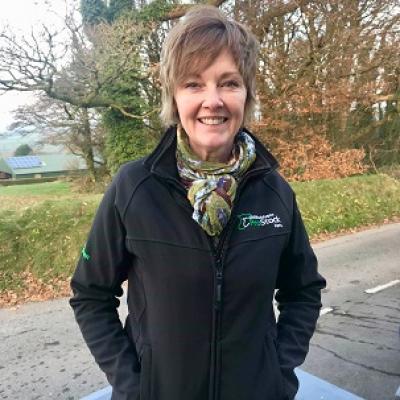 Christine Vaughan
Christine is based at the Teifi branch, and covers reception roles and assists the finance team.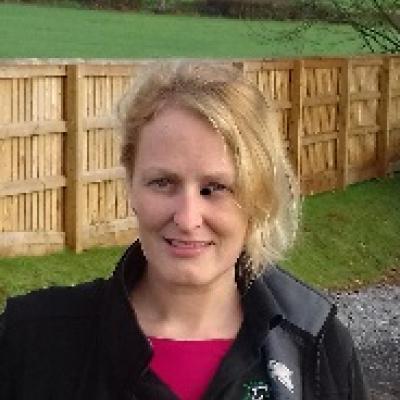 Bethan Allison
LSQP
Bethan joined Prostock in 2018 and is in charge of stock control across the practice.
Kimberly Pinner
RVN
Kim joined us at the end of August in 2021, and you'll find her at the Carmarthen branch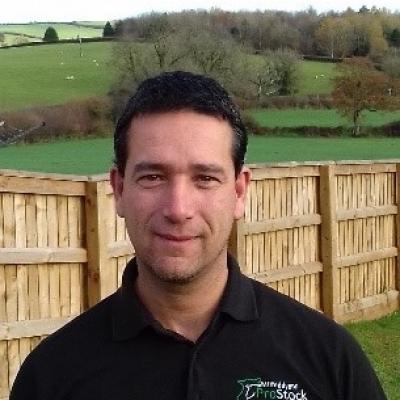 Vincent D'Angelo
Vince joined Prostock in 2017 and can be found on the road most days running our farm delivery service.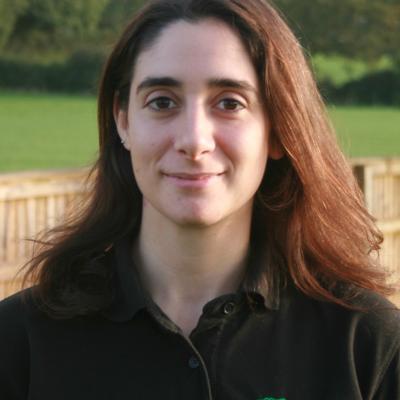 Madga Sioukiouroglou
Vet
Madga has returned from Greece and is now back working from the Carmarthen branch.